Join the renewal in Greenfield
9 Days of Rebuilding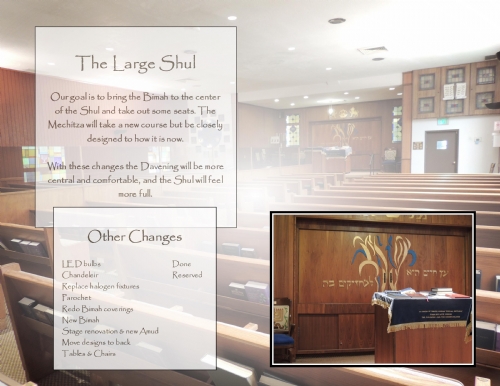 Bnai Emunah Chabad was established in 2011 to continue the legacy of Bnai Emunoh congregation, established in 1930.
Not wanting to see the closing of a vital synagogue and institution, Yeshiva Schools acquired Bnai Emunoh congregation with the goal of perpetuating its legacy whilst re-establishing a vibrant resource for the Greenfield community.
Under the leadership of Rabbi Elchonon (Chonie) Friedman, over 50 families have since joined the renewal in Greenfield, a small community, yet within the Eruv and walking distance of all Squirrel Hill area Jewish amenities.
A more up-to-date and contemporary Shul is vital as we cater to an ever-expanding influx of young families,
Our online campaign goal is to procure the last needed funds to make this renovation a reality. Please partner with us in this vital campaign, 9 Days - $20,000, as we rebuild our "Small Mikdash" here in Greenfield.